CHECKING YOUR OIL LEVEL
It's a good idea to periodically check your oil level. In order to get an accurate reading, the oil must be warm, at normal operating temperature, and the vehicle must be on level ground. 
---
SELECTING OIL FOR YOUR VEHICLE
Choosing the proper grade of oil is a critical step in engine maintenance. From conventional to full synthetic, your Certified Service experts offer a range of oil types, including ACDelco Conventional Oil, ACDelco dexos1® Synthetic Blend, Mobil1™ Full Synthetic. Certified Service experts will know the right grade of oil to use for your specific vehicle. 
These oils contain a variety of characteristics that affect your vehicle's performance, offer varying levels of engine protection, and can extend the time between oil changes.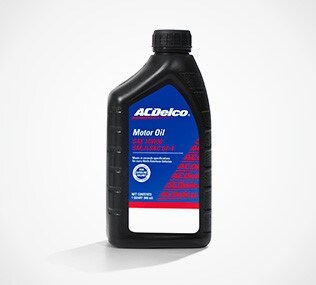 Offers quality engine wear and corrosion protection

 

Contains special additives that help your engine run smoothly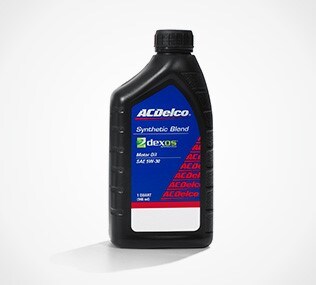 ACDelco dexos1
®
 Synthetic Blend




Improves fuel efficiency and enhances engine cleanliness
Offers increased corrosion protection and sludge control
Protects against wear on your vehicle
Exhibits better oxidation and wear performance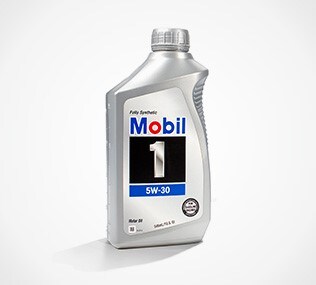 Mobil1 Full Synthetic Oil




Offers optimal wear and corrosion protection
Extends range of temperatures where conventional oil would fail
Provides optimal protection from deposits and sludge buildup
---
ENGINE OIL LIFE SYSTEM
Most vehicles are equipped with the engine Oil Life System (OLS). This system interprets your vehicle's speed and engine temperature and continuously monitors operating conditions-which helps determine when it's time for an oil change.
The OLS also monitors your personal driving habits and the area's climate conditions to let you know precisely when to come in for an oil change. When the OLS light comes on, you know it's time for service. It's an accurate, effective way to save money and help reduce oil waste.
Your Certified Service technician will reset your Oil Life System after an oil change. 
---
OIL CHANGE WARNING SIGNS
 Keeping an eye on oil level and other measures of your engine's oil is critical. Lack of proper engine oil maintenance can damage the engine. Below, you will find a number of indicators that will help you prevent damage to your engine.
 Change Engine Oil Soon
When the CHANGE ENGINE OIL SOON message displays, service is required for your vehicle as soon as possible within the next 600 miles. If driving under the best conditions, the Engine Oil Life System might not indicate the need for vehicle service for more than one year. The engine oil and filter must be changed at least once a year and the Oil Life System must be reset. The Certified Service experts at your dealer will do this and reset the system.
If your vehicle is not equipped with an Engine Oil Life System, consult your Service and Maintenance Schedule contained within your vehicle Owner's Manual for proper change intervals. 
Tailpipe Smoke
Heavy smoke from your tailpipe is a strong indicator that oil is being burned within your engine. This can be caused by a number of factors, including bad seals, worn piston rings, and more.
Oil Pressure Low/Stop Engine
Low engine oil pressure can cause extreme and costly damage to your engine. If this message displays, safely bring your vehicle to a stop and do not restart your engine until the proper engine oil pressure is restored and the cause of the drop is corrected. You should check the oil level immediately. DO NOT operate the engine with the oil pressure warning light on or an ENGINE OIL LOW ADD OIL message displayed.
Oil Leaks
One of the most immediate signs of an issue with your oil is noticeable leaks. If you detect a leak, address it with your dealer as soon as possible. Catching a problem before it is truly an issue can save you time and money.
Under-Hood Smoke
One of the most recognizable and dangerous oil warning signs is smoke coming from your engine. Oil leaking within the engine compartment burns when it drips onto hot engine parts. Leaks of this type should be addressed immediately.
---
VEHICLE MOBILE APP: VEHICLE INFO
 With the all-new myChevrolet, myBuick, myGMC, or myCadillac mobile apps, you can monitor vehicle diagnostics information, including fuel range, fuel level, and miles per gallon. You can also keep track of oil life and tire pressure, access vehicle features remotely, and manage account information all from your smartphone.
The Oil Life System tells you precisely when it's time to change your oil, based not only on your driving patterns and mileage, but also things like the climate of your area. This means that changing your oil every 3,000 miles may no longer be necessary. Certified Service technicians at your Chevy, Buick, GMC, and Cadillac dealer are trained to understand how your vehicle uses its oil and can help keep your vehicle on an appropriate service schedule.
The vehicle's mobile app† (myChevy, myBuick, myGMC, myCadillac) is available on select iOS, Android™, BlackBerry® and Windows® devices. Services vary by device, vehicle, and conditions. Requires automatic locks and Tire Pressure Monitoring System. Active OnStar service required.