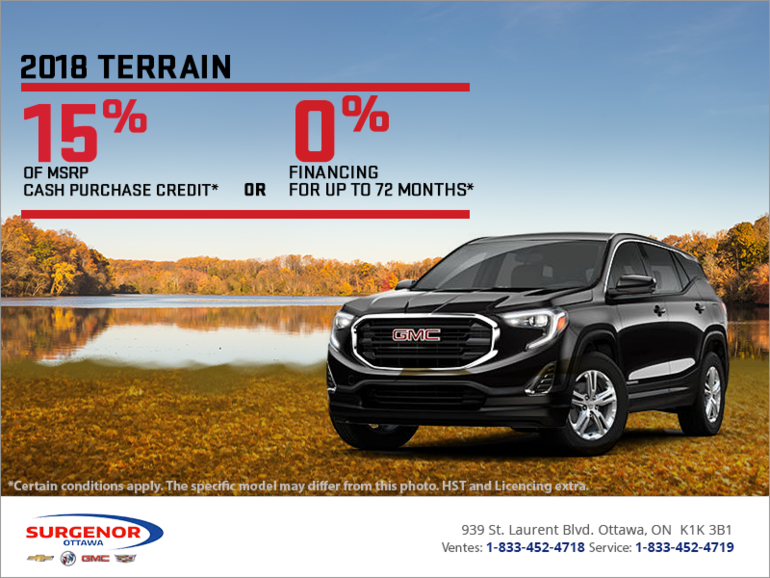 Get the 2018 GMC Terrain!
Get 0% purchase financing for up to 72 months (3,73% APR), PLUS get $1,450 total credits.
OR 15% of MSRP cash purchase credit on all 2018 Terrain models
up to $3,000 diesel credit (diesel engines only).
Conditions may apply. This offer ends on October 31, 2018.
Book your test drive now!