2016 Compact Comparison
March 19 2018,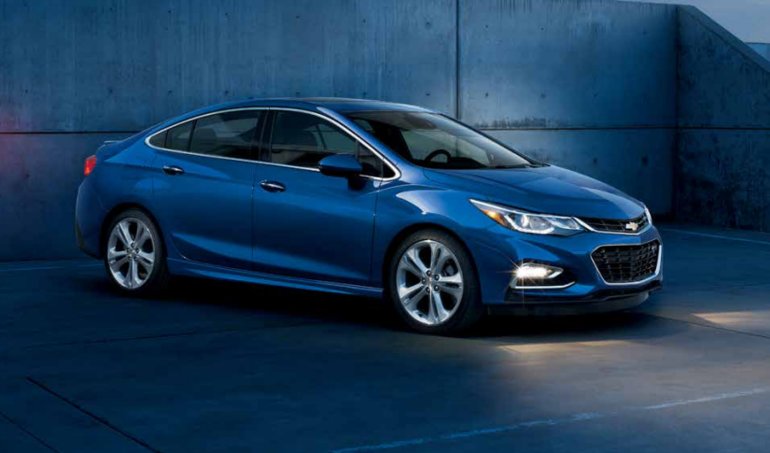 Comparing the 2016 Chevrolet Cruze, Honda Civic and Toyota Corolla
The 2016 models are out and we have had a chance to compare the top choices, the Chevrolet Cruze, Honda Civic and Toyota Corolla.
2016 Chevrolet Cruze

The new Chevrolet Cruze stands out as one of the best compact cars from Chevrolet in recent memory. The one word to best describe it is smooth. The new interior offers a pleasing new dash design, plenty of room and some unexpected extras. The dash features a 178mm (7-inch) display in the center and another small display in the instrument cluster that can be controlled from the steering wheel. The Chevrolet Cruze offers the best infotainment system with MyLink, this system incorporates Apple CarPlay and Android Auto making device pairing easy. The Chevrolet Cruze has storage cubbies in the doors, a stash spot for a phone with wireless charging ahead of the shifter, six cup holders plus USB and power outlets. You can also enable the car's WiFi hotspot feature. The Cruze is powered by a new 1.4-liter turbocharged engine, which is now an aluminum block, reducing weight significantly. The engine is paired to either a six-speed manual or six-speed automatic. This new model is over 200lbs lighter than previous years and it shows in the quality handling and performance. The suspension reacts well to distance driving on interstates and bumps, stopping and turning quickly in town.
Price: Starting at $15,995
Drivetrain: 1.4-liter turbocharged four-cylinder engine with six-speed manual or six-speed automatic
Power: 153 Horsepower
Mileage: 5.6 L/100KM highway
2016 Honda Civic

The new Honda Civic features a body redesign and different engine options. There is a new 2.0-liter engine available only in the entry-level LX model and in the EX. Also available is a 1.5-liter turbocharged engine. A manual transmission is only available with the base model Civic, all other models get a CVT automatic. The interior has new design improvements including changes to the drivers view with new front windshield and removal of the front quarter windows. The Civic also comes with the flat-panel Display Audio system that incorporates Apple CarPlay and Android Auto, although it lacks a volume knob.
Price: Starting at $16,155
Drivetrain: 2.0-liter four-cylinder or 1.5-liter turbocharged with manual transmission optional on base models and CVT automatic for all other models
Power: 2.0-liter is 158 horsepower with the 1.5-liter turbo at 174 horsepower
Mileage: 2.0-liter is 5.8 L/100KM highway and 1.5-liter is 5.5 L/100KM highway
2016 Toyota Corolla

There are no major redesigns for the new Corolla, although it continues in the tradition of reliability. As with the Civic, the base models have a six-speed manual option or an archaic four-speed automatic. The higher models get a CVT automatic. The Corolla comes with a 1.8-liter four-cylinder, which produces 132 horsepower. It comes standard with touchscreen infotainment and Bluetooth, however the Entune infotainment system with navigation is an optional upgrade. The driving experience is dull compared to the competitors. It is stable and handles adequately, but drives like an appliance.
Price: Starting at $20,140
Drivetrain: 1.8-liter four-cylinder with an optional manual transmission, four-speed automatic or CVT automatic
Power: 132 horsepower
Mileage: 6.2 L/100KM highway
Top Pick
The car that stands out this year is the Chevrolet Cruze. It has the most improvements and standard features for the best price. Chevrolet has clearly put effort into making the driving experience top-notch in the new Cruze. Both drivers and passengers can enjoy features like power outlets, adequate leg room, heated seats, cup holders and a smooth ride. It is stylish and comfortable, offering an enjoyable driving experience. Contact us today to schedule a test drive of the 2016 Chevrolet Cruze.