2016 Chevrolet Malibu | Surgenor
March 19 2018,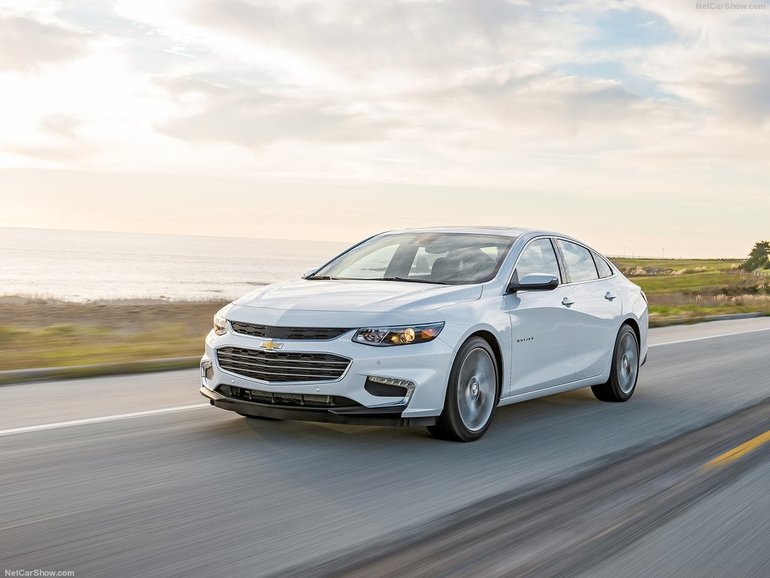 The all-new 2016 Chevrolet Malibu is a beautiful piece of craftsmanship. With a gorgeous body design, and tons of features, the new Chevy Malibu could easily compete with luxury-class cars, but without the luxury price tag.

As always with the Malibu, you get great gas mileage. This year's model boasts of 37 mpg on the highway. With the hybrid engine, you can get an amazing 48 mpg in the city.

All-New 2016 Chevy Malibu

Safety is one of the main priorities for Chevy. Along with some features that will be of particular interest to parents of teenage drivers (we will list those in just a moment), here are some of the general safety points the 2016 Malibu offers:

• This vehicle comes standard with ten airbags. Along with that, there is a 360-degree sensor that will adjust each airbag based on the severity of the impact.
• On-Star is available. If you decided to equip your Malibu with it, should an accident be detected, an On-Star advisor will automatically come on and offer assistance. If you are unresponsive, they will use GPS to locate the vehicle and deploy emergency personnel.
• You have Front Pedestrian Braking, Lane Keep Assist, Front Parking Assist, Rear Parking Assist, Rear Vision Camera, and Adaptive Cruise Control. These are just some of the features that come on the 2016 Malibu to help you prevent an accident.
Now, let us take a look at some of those parental safety features that we mentioned earlier.
• Until the front seat belts are buckled, the speakers will remain on mute. Your teen will not be able to listen to the radio until they buckle-up.
• Enter your PIN into the Chevy MyLink display, and you can set up controls for your teenage driver.
• Select the maximum speeds that you want your teen to be driving, and if they go over them, they will receive visual and audio reminders about going over your limits.
• If certain safety features are activated, you will be alerted automatically.
Along with all the wonderful safety features, this Malibu is the first in its class to offer 4G LTE Wi-Fi. Now you can be in a mobile hot-spot and never have to worry about being cut-off from updates and notifications.

The 2016 Chevy Malibu is beautiful inside and out -- it's all pro and no con.
If you would like more information about the Malibu, please contact us. We are happy to answer any questions you may have, and if you are interested in details about making a purchase, we can assist you with that as well.